At A2 Dental, we have a team of trained and dedicated professionals who are committed to making your first visit a pleasant and memorable one. Our purpose is always to put your best interests first! We will confirm your appointment time before your first visit, so please let us know if you will still keep the appointment. It is our policy to require a 24-hour advance notice if you need to cancel or reschedule your appointment.
Our receptionists at the front desk are friendly and efficient. They will make your feel at home as they help you complete your new patient paperwork and fill out any dental insurance information. It is always helpful if you can have this paperwork complete before you arrive for your appointment. You can also make your appointment more efficient if you arrive 10-15 minutes early so that we can devote the entire appointment to your dental needs.
Save time by filling out your New Patient Forms from the comfort of your home! Once finished, you can submit them to our office when you come in for your appointment. Please remember to bring a valid form of personal identification and your current insurance card. This information plays an important role in maximizing your time and the benefits that you can receive.
NOTICE: Only use these online forms if you are a NEW PATIENT and have ALREADY CALLED AND SET UP AN APPOINTMENT at our office. Thank you!
Patient registration Form
Financial obligation form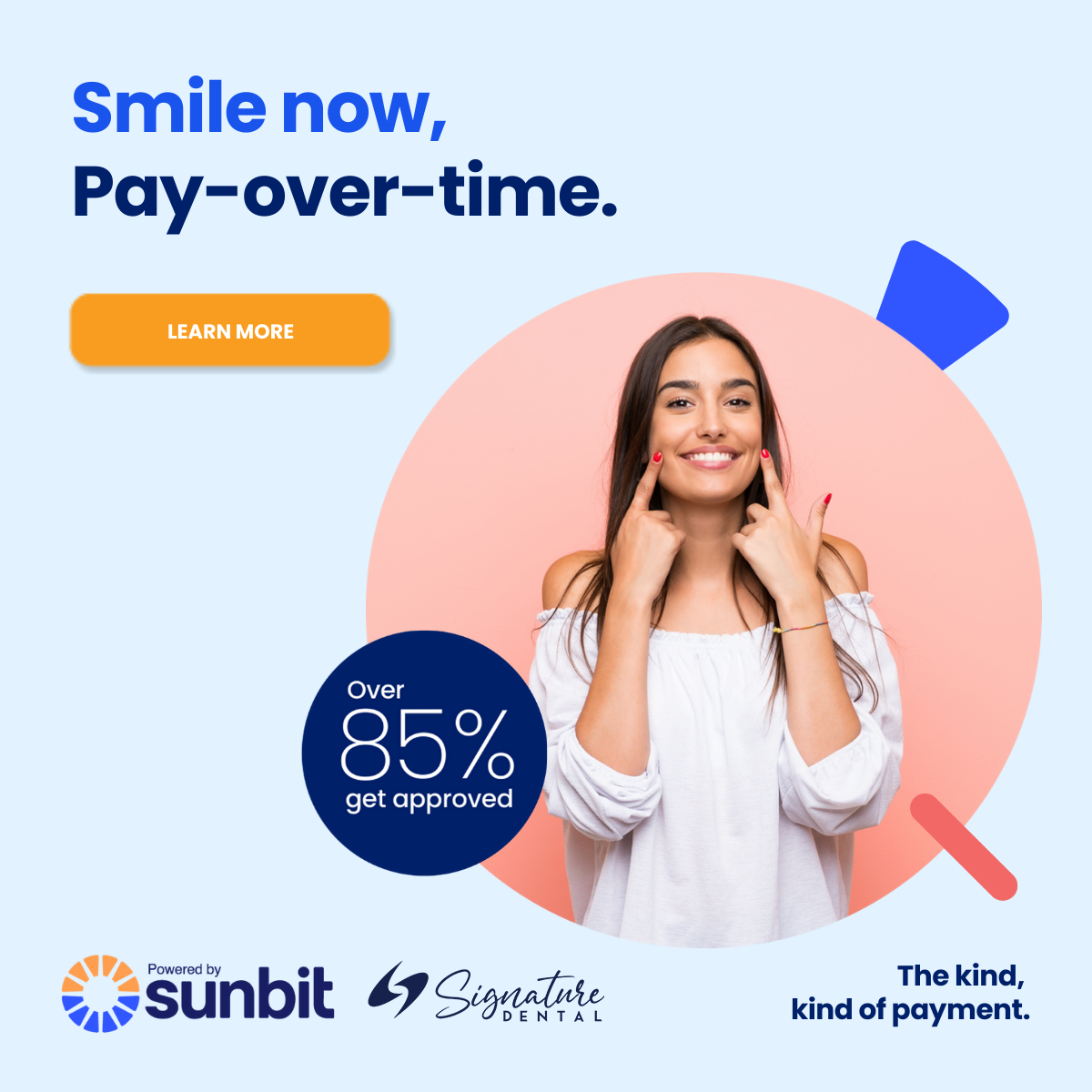 We have proudly partnered with
Sunbit
!
Sunbit is financing made easy and we are excited to let you know that we have partnered with them! Sunbit is built for local, everyday needs and approves over 85% of their applicants with no hard credit checks. The approval process takes 30-seconds and is a no hassle way to pay. Click the link below to see if you qualify today!
Ready to schedule your appointment?